Most women will describe childbirth as something beautiful and even sacred. That's true, but that part lasts about 4 minutes, and labor can last for like 36 hours, so…overall it's bad. Let's review the typical expectations of labor. On your due date you will experience some tightness in your belly. Are these contractions? Yes! You are in labor! They will be 2-3 minutes apart and you will glide into the hospital with plenty of time to deliver. The anesthesiologist will greet you at the door with a needle in hand and your epidural will make it so you don't feel a thing. You will push one time and your baby will slip out almost effortlessly. Your doctor will be there with you for the whole thing and at the end he will hand you your perfect, soft baby. Your baby will instantly take to your nipple because nursing is the most magical, beautiful, natural thing in the world.
If you hire a photographer to come document the experience, she will get pictures like this: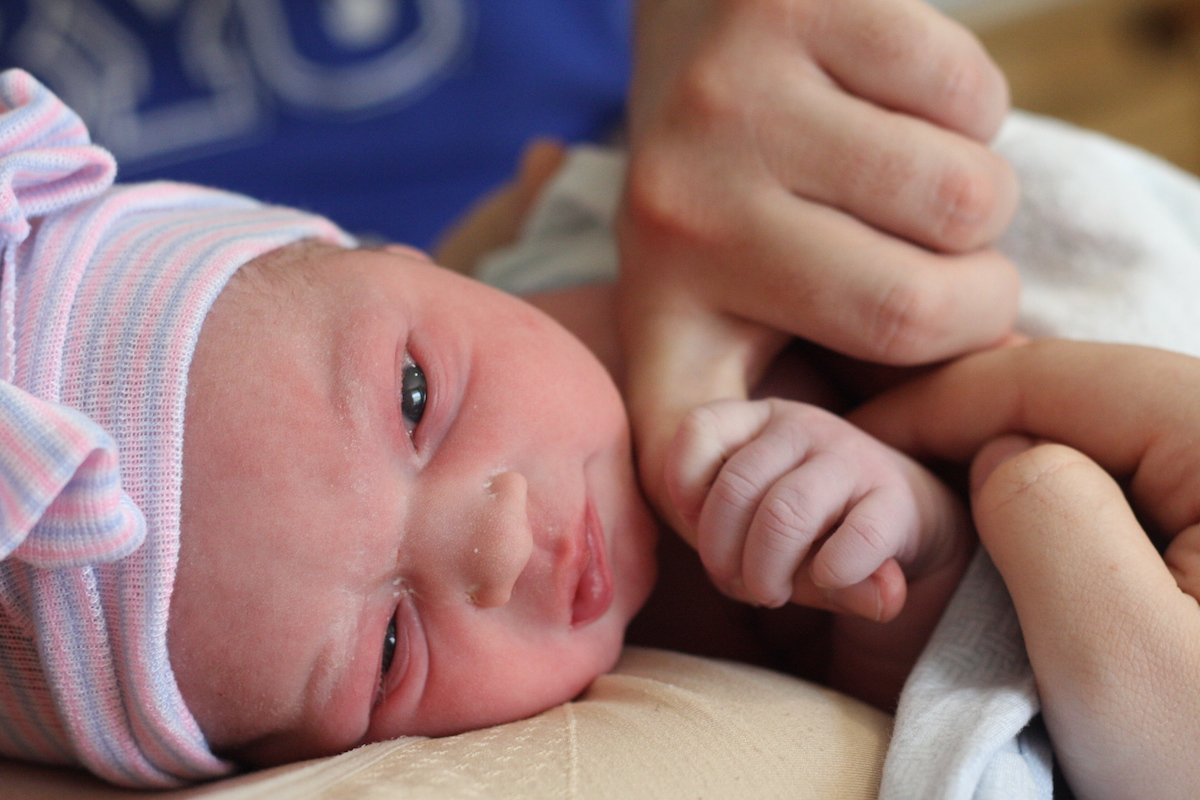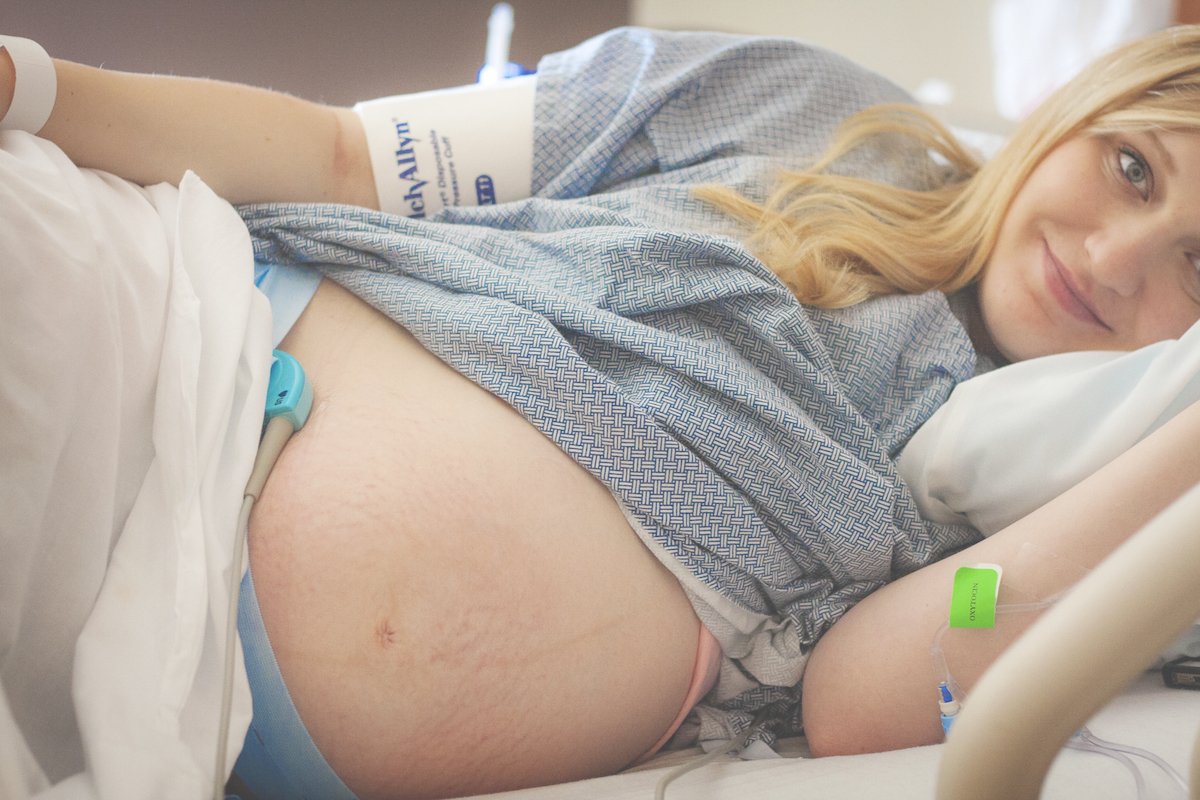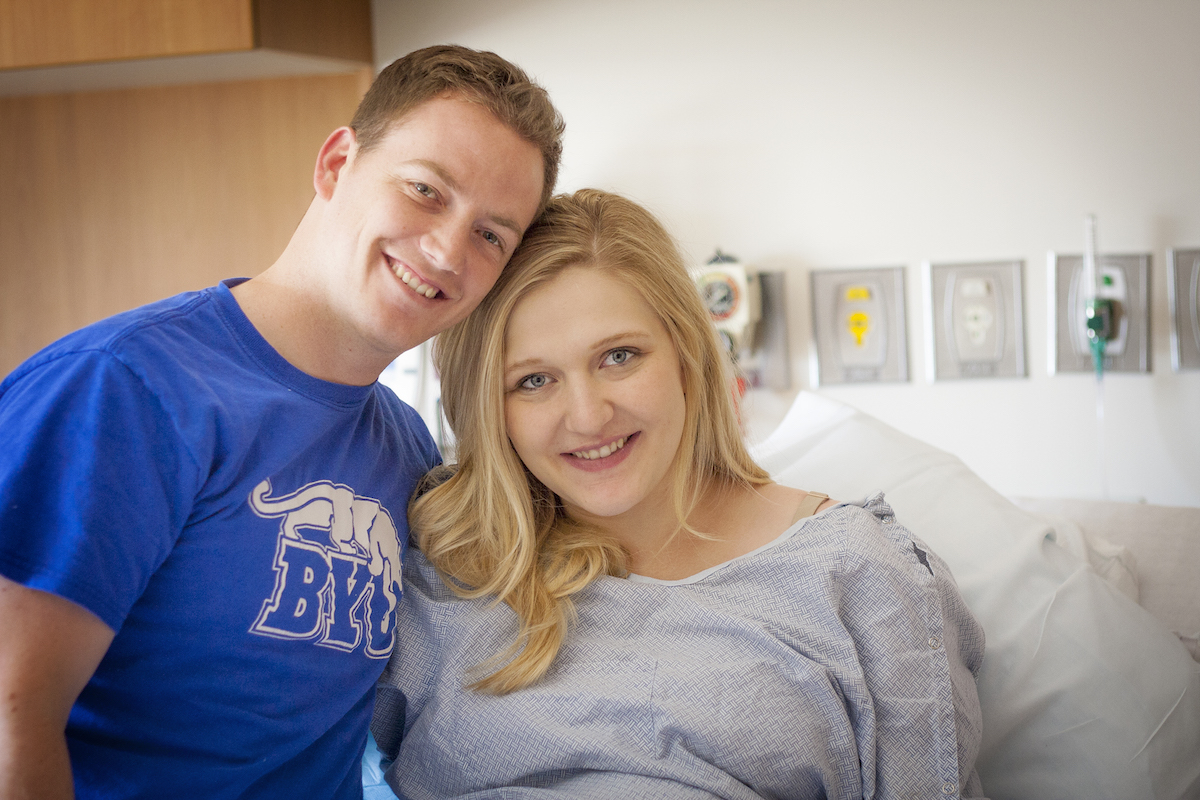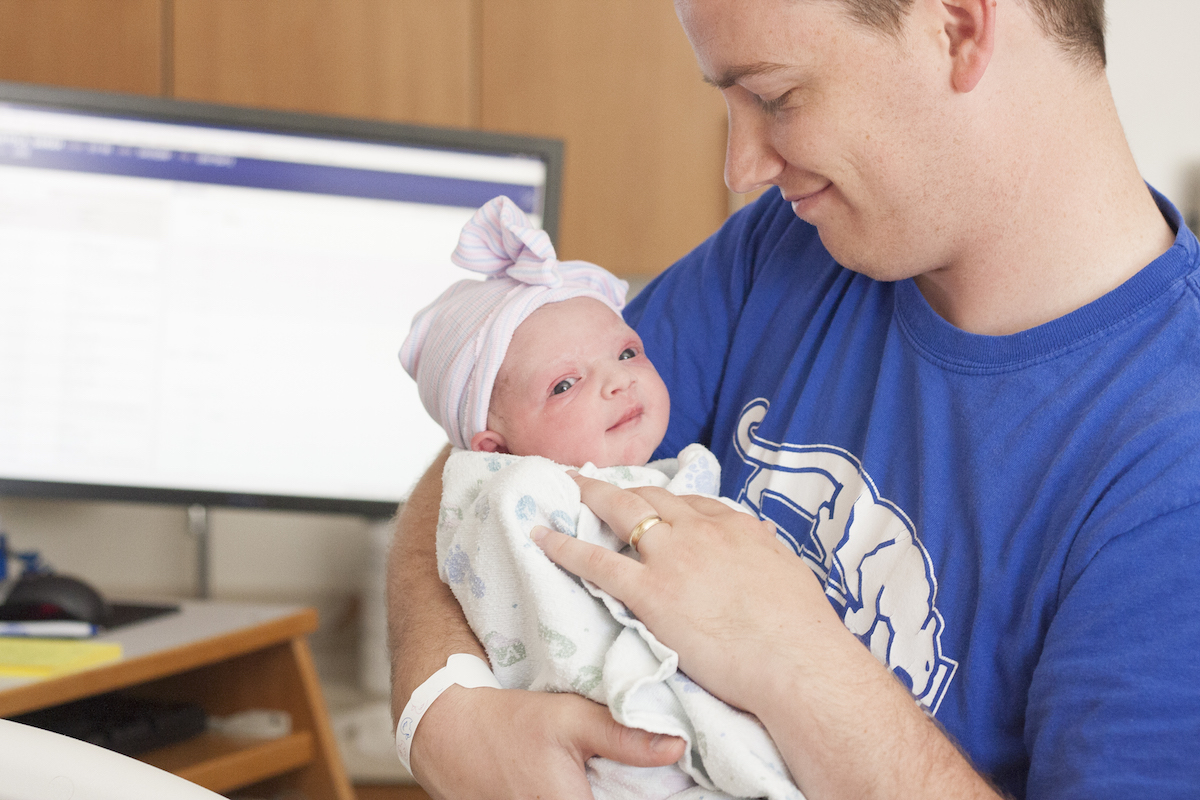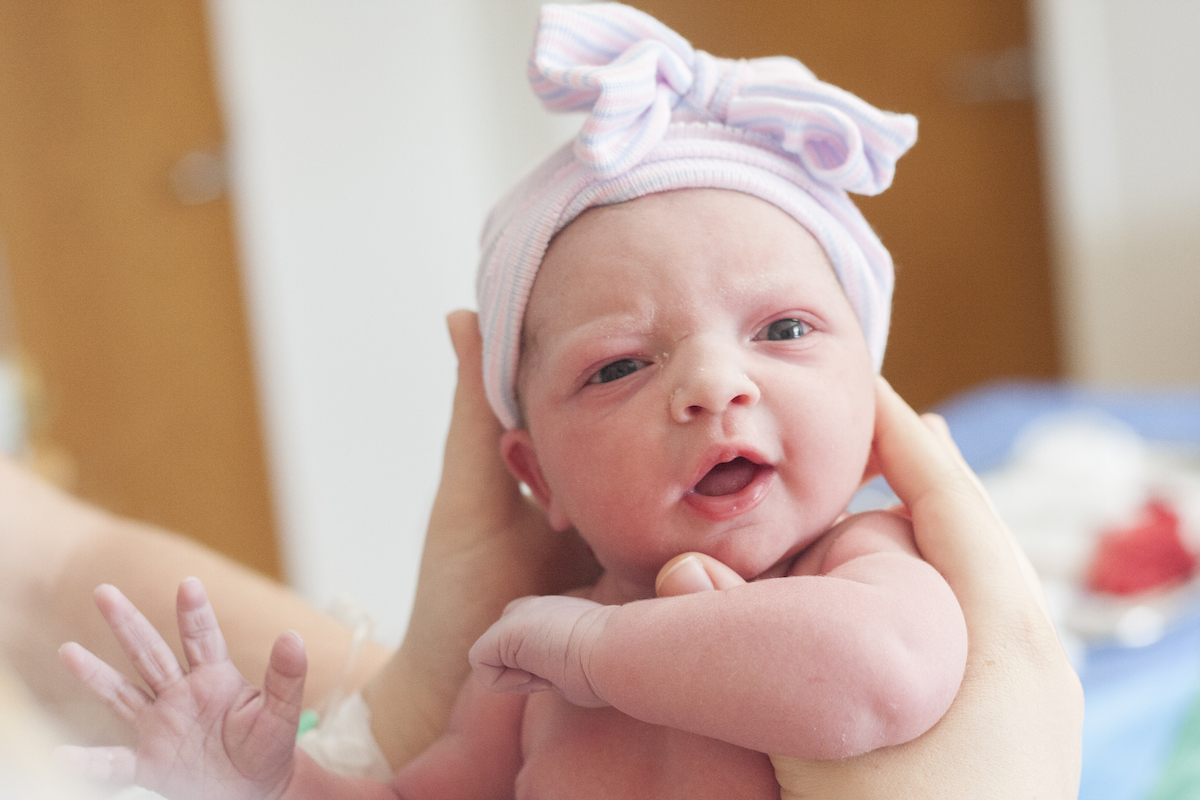 In reality you will have some tightness in your belly. Are you in labor? Yes! Wait, no. Ye-, nope. Oh wait maybe, no they stopped again. Ok wait this is definitely it! So you go to the hospital and the nurses are like "lol you aren't dilated at all. Go home and here's a pamphlet about what real labor feels like just in case you didn't feel dumb enough already". Later, and I am talking like 3 weeks later when you're 40 weeks 4 days pregnant, bouncing on a yoga ball 24/7, having as much sex as possible (which is almost none in your enormous condition), preparing to chug castor oil, and thinking "I cannot believe I am still pregnant" over and over, you will experience a real contraction. There will be no mistaking a real contraction, because you will feel like someone has hooked up barbed wire to your reproductive tract and is giving it a nice firm tug every few minutes. Once you feel this, you may deliver 72 hours later, or you might have to push out your baby on the floor of your Hyundai Elantra because the hospital you picked that's .2 miles from your house was just too far. There's really no way to know.
When you get there you might be dilated, or they might just hook you up to some monitors and have you wait an hour. If you're like me, you will still be at the 1 you've cozied up to since 35 weeks along and they'll make you wait. If you progress to their liking, they'll admit you, but if not you'll go home. I learned when I delivered Alice that another way to get admitted is to be in so much pain that your blood pressure shoots through the roof.
Once they admit you, they will take you to a delivery room. You will don one of those fancy hospital gowns and wait for some guy named Kevin to come give you the drugs you demanded- I mean requested. Buckle up, because he will take three hours. Your contractions will be 2 minutes apart at this point and you will be in so much pain that you'll scream at your sweet husband who is doing his best to push on your legs to apply counter-pressure but, HE'S DOING IT WRONG. But you've only yelled once so you're doing great. :)
Don't mind the small panic attacks that will accompany the beginning of each contraction, but definitely don't take this opportunity to remember that you will probably have more than just this child. If you feel the urge to pass out, just embrace it. You're one of the lucky ones.
The doctor will come and check on you eventually, but it probably won't be your doctor. It's more likely that it will be someone else who wants to join the club of people who have stuck their hands up your baby cannon- just for fun. At this point though, you will have a "come one come all" attitude so it will be fine. Finally you will reach 10 centimeters dilated. Or if you're like me you will land firmly on a 9 ½ until finally the doctor says, "Well lets just try pushing" because even though you had an epidural, you will feel a lot of "pressure" aka pain. I had heard rumors of women who pushed for hours and hours and I was just not interested in that so I adopted a "I will force all of my organs out of my body in one push if that's what it takes" policy. I ended up pushing for only 9 minutes, but plan on just forever. Maybe you'll get away with only 2 hours.
I am also a firm believer in episiotomies. Having the doctor cut you open to make way for the baby sounds pretty bad, but having baby bust a hole straight through to your anus is worse, so you choose. Another weird thing that sometimes happens is that women can request mirrors during birth, but I thought it was actually really useful. I didn't love having a front row seat to all of my most horrifying parts, but it did help me see what kind of pushing was working and what wasn't. If you request a mirror, make sure they remove it the second your baby exits the birth canal. If they don't, you will see a bounty of blood and other unidentified fluids just pouring out of your sliced hooha.
The pushing is the worst part, but when the baby actually comes out, albeit painful, that's the part when it seriously feels like the windows of heaven open. I have never felt closer to God than when that sweet little girl came into the world. The delivery room was transported to a truly divine world for a moment in time.
Then the nurses will take your baby for just a few minutes, that will seem like an eternity to make sure their tiny body is working. Then you get your baby, and nursing 100% will not work the first time, but the nurses will help you. Lots of people will touch your boobs. If your husband is like my brother, he might get sick of all the "nipple, nipple, nipple" conversation, have an outburst and insist that, "NO ONE SAY NIPPLE". It will all be weird, but ok. When you get your pictures back from your birth photographer (which is definitely not required, but I highly recommend it, especially if you use Natalie Mouritsen Photography) you will love them, but they will really open your eyes about just how strange giving birth is. Here are a few of my favorites.

I like this one because I. Look. Fabulous. A human is exiting my body, and man I look determined. My hair also makes it look like I am flying butt-first through the sky, but that's just a plus.
This picture comes with a simple question. Who the crap are these ladies in the background and why are they just standing around shooting the breeze while I am laying there with my legs spread eagle? I mean, I know they are nurses but I literally don't recognize them. I thought the invitations to the birth had been pretty exclusive.
Does that look like a baby out of the movies to you? No. That baby is COVERED in waxy weirdness, and yours will be too. Also, I think you can tell from this picture that things are getting wild.
There are more pictures of the actual birth that I won't post here, but if you just fill a bucket with mud and red paint, dunk your baby in it real quick, and dump the rest on the floor, you'll get the idea.

So basically there's the lowdown on giving birth. It's as bad as you would imagine x10,000 + as incredible as you would imagine x1,000,000 and that's why we do it.
Stay tuned for post-partum horror stories.