Natalie is my older sister, my best friend, my biggest fan, and has paved the way for me in all things- including losing a daughter. The day I told Dallas, "I love you more than I love Natalie", he didn't even believe me. And we had been married almost a year.

Natalie's firstborn, Margot passed away in 2015. We always knew we had a special bond, but our experiences in losing our daughters have brought us even closer. Margot and Alice are buried right by each other in the same cemetery. I've mentioned Natalie and Margot a few times in my posts, and I wanted to introduce her to you, so I invited her to write a post to introduce herself. Here she is:

Hello! I am Alice's Aunt Natalie, and I consider myself an incredibly lucky person to have spent so much time with my beautiful niece. Sarah is my best friend on planet Earth and my daughter Norah is just a few months older than Alice, so we spent a lot of time together in the short months of Alice's life that I will treasure for eternity.
Sarah asked me to make some guest posts on her blog from time to time to offer my own perspective on the topics that are covered in this blog- child loss, motherhood, and grief, to name a few.
I have never been as open as Sarah has- she has always been very social and vocal about her feelings, and eager to share exciting or interesting news. I, however, have always been more of a go-unnoticed and a people-forget-I-exist type of person. Example: Comments such as "I didn't know you had a Natalie" directed toward my mother MULTIPLE times throughout my life. Example: My Aunt who will go unnamed, asking my sister "Who is your friend?" except it was me.
However, Sarah's incredible ability to open up about her experience and share her faith with others throughout her darkest time has been so inspiring for me. It has made me realize that this world is full of so many loving people and that there is so much support out there if we are just willing to go out and find it!
I love that this blog is here for that purpose- people coming together just to love each other, understand each other, mourn with each other, and be here for each other as we each go through our challenges.
Going through something like this is truly a test that reveals so much about your character and through it all, Sarah has remained a source of light and love and laughter and a comfort to me. I hope that some of the things I share in my posts will also be helpful to at least one person.
To give a quick overview of my story, I lost my first daughter, Margot, 2 years ago to Trisomy 18. She lived for one week.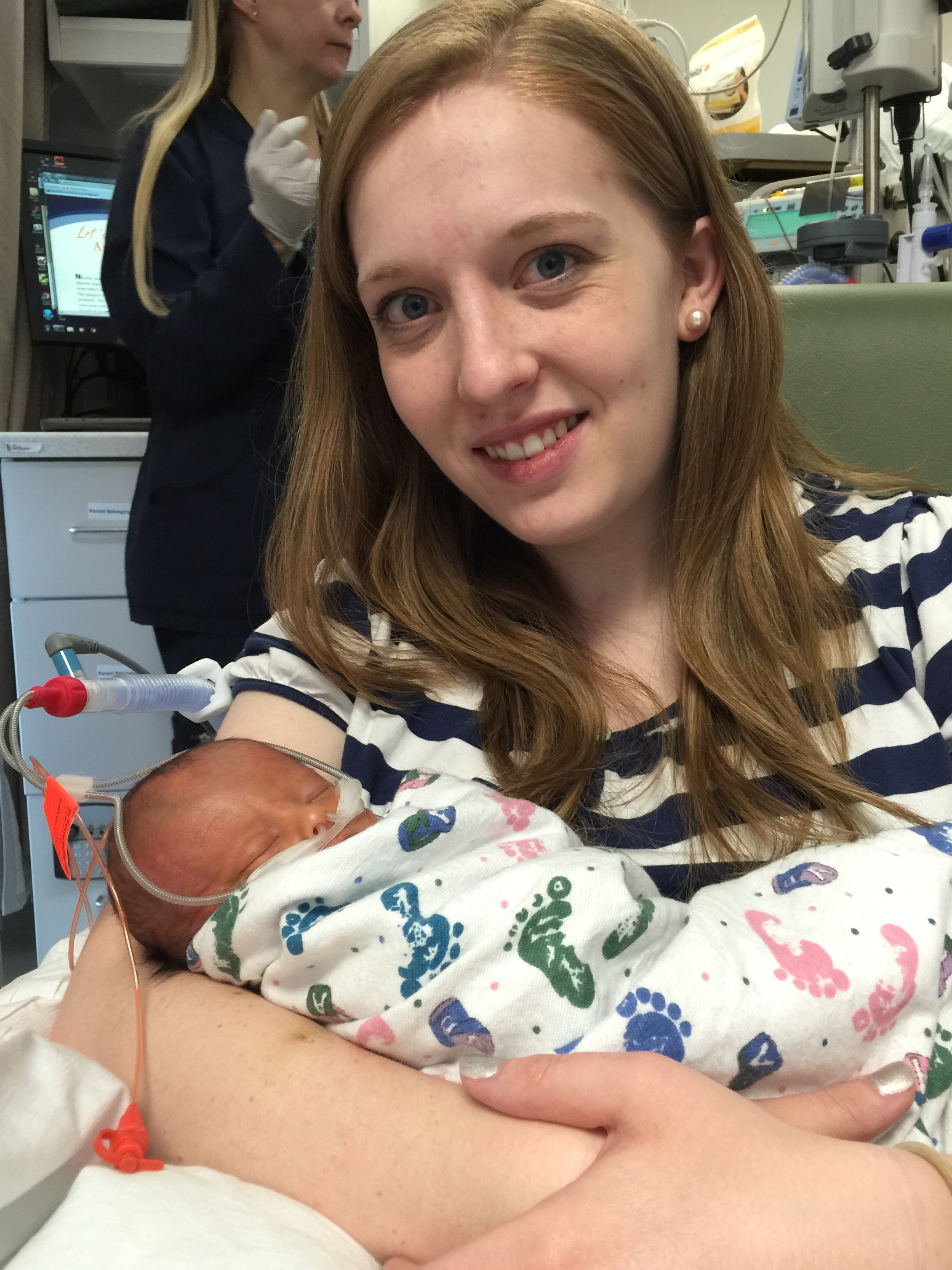 Her whole life went by in what I can only describe as a fuzzy haze of disbelief, sleep deprivation, hospitals, tears, tubes, and kindness from nurses, friends, family, and strangers. It was obvious throughout her short life that Margot had only just sort of passed through the veil into this life and brought a small piece of Heaven with her, intending to return as soon as possible to the other side.
It was humbling to be in her presence, knowing that her soul was so perfect, so close to God. It was even more humbling to try to wrap my mind around the fact that I was her mother and God had chosen me to be the one to bring her into the world.
Alice was the same- a perfect soul that was so close to God and sent to Earth for a short time to get a body, give us a glimpse of Heaven, and then go back. Many of you may have children who did the same thing! I want us to join together in celebrating these angels in gratitude, in love, and in hope that we can still be happy people!
The road of life without your child is long and excruciating but I love the moments that I can look back on my time with Margot and feel happy and thankful that I was her Mommy- even thought it was only 1 week. It defined me for the rest of my life. There are still moments that I cry and feel confused or angry about what happened. And that's ok. But today, I feel grateful for that week I got to hold my little girl, and the months I got to spend with Alice Michelle.