I can't tell you how many times I friend-zoned Dallas. The guy seriously could not get a clue. I told him over and over and over "We will only ever be friends!" and now he likes to say that while he snuggles up to me in bed at night. (He likes to rub it in that I was so wrong.)
For our first date Dallas had me come to his apartment and made me banana pancakes with yogurt. Which was perfect because even just thinking about bananas makes me gag and I hate yogurt. We had to have a date in the morning because we were both working at a restaurant in Provo at the time. Here we are a little later in the story, but we are in our matching uniforms so that's cute.
I thought the date was just ok, but somewhere in there I mentioned that I am not a dog person and that's when Dallas decided we were soul mates.

We continued spending time together in group settings, so I felt like we would maintain a platonic relationship.

Then one night I had a dream that we kissed. It was amazing. There were fireworks and a string quartet and fountains appeared and those weird baby angels flew around us playing their tiny harps. When I woke up I was confused because I never really thought of him that way but I knew that I was reckless and impulsive and chances were good that since it seemed like a good idea in my dream, something might possess me to believe it would be a good idea in real life.
So then for some reason I thought I should text him and say, "Don't let me kiss you, ok?" I thought it would just be something we could laugh about but when he gave me a ride home from work that night he asked, "So does that mean I can kiss you?" and I was like, "What the???? No!" And that's how I realized he liked me.


So then guess what happened? A few days later I kissed the crap outta him! Shocker!! And for the record, it was nothing like my dream. It was cold and late and in the basement of a parking garage so basically the worst first kiss ever.
After that, we kept being friends, but periodically Dallas would ask me to be his girlfriend, and I would always say no, but he was determined!
I should clarify that there's a distinct difference between being persistent and being disrespectful when a girl says she just wants to be friends. Dallas was the "I will still be your friend and do your dishes for you and give you rides places and be genuinely kind to you no matter what" kind and not the "I will not take no for an answer and I will stalk you and make you feel guilty for not dating me" kind.
After like the 5th time he asked me, I decided it was time to be bold! I sent him this text.

That's when Dallas decided he couldn't spend several hours a week with me if we were only going to be friends. It made perfect sense that since he was doing school full-time at BYU studying chemical engineering, he didn't really have time to waste on a flighty and overly flirty girl who was too scared to commit.
I was sad to lose a friend, but I understood and we parted ways for a few weeks.

Then his birthday came. He wouldn't respond to any of my texts so I had to stalk him at work. I brought him some tennis things because I knew he loved tennis. We had a normal conversation and I gave him his gift and a card and went home.

When I woke up the next morning, I thought about Dallas. Something had changed. I…liked him? I still don't know what happened, but something just clicked and I knew I wanted to see him. I told him I had changed my mind and we went out on more dates.

He made me wait for it, but when we had our second kiss there were fireworks and a string quartet and fountains appeared and those weird baby angels flew around us playing their tiny harps.

Things progressed quickly from there, and two weeks later I informed him we would be getting married.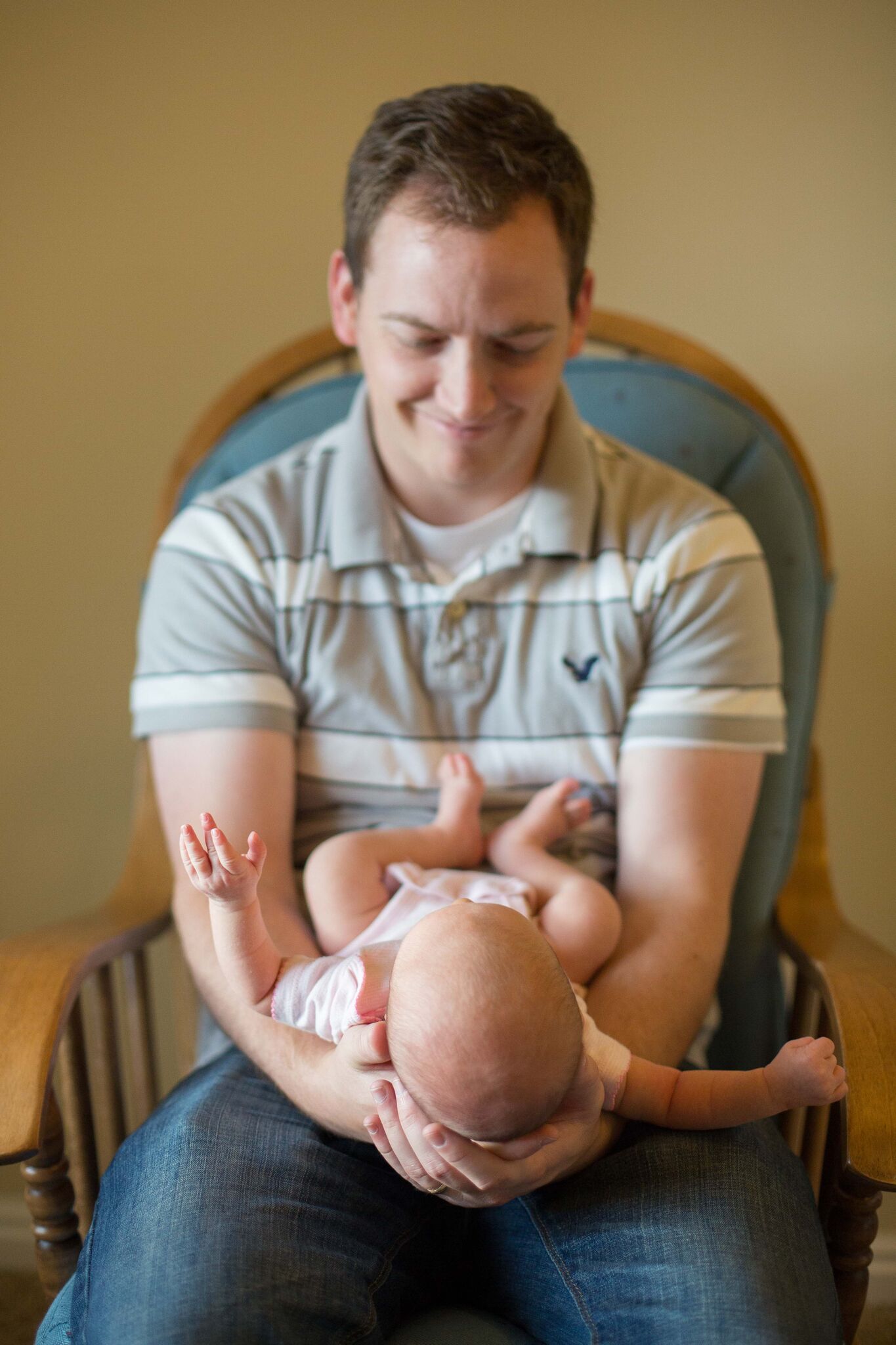 Dallas is still the most dedicated man I know. He still works so hard and can do anything he sets his mind to. I can still do everything wrong and he loves me right through it. I love that he gave me Alice; he was the perfect father to her. He is quirky and he makes me laugh every day. Before him, I never knew I could be so adored. He is still everlastingly patient with my indecisiveness, but I am certain that he is the best choice I ever made.